Chris, Kristin, and their two children lived in a small mobile home that was unsafe and affected their health prior to partnering with us. Now, their dreams of homeownership are finally coming true.
Eddie and Tasha have been praying for a new home that their children can grow up in. Now they are able to live in stability through their partnership with Black Hills Area Habitat for Humanity.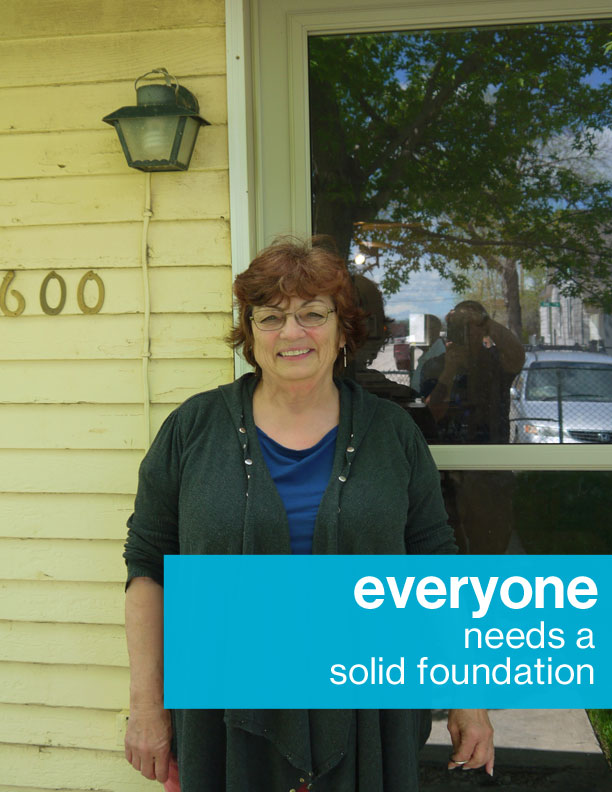 Bev is very grateful for the repairs we were able to do on her home. She was unable to complete repairs on her own. Her house finally feels like a home again!
Home Repair: Johnny & Geraldine's Story
Johnny and Geraldine worked hard to maintain the home, some repairs were not able to be completed due to their cost. They wanted stay in their home, so they applied for our Home Repair Program.
Marcus has been renting for many years, which has led to a lack of stability in his life. Now as a future homeowner,  Marcus is on the verge of fulfilling one of his biggest dreams, and he couldn't be more excited.
Dani works two jobs to support her family. Dani's pro-active approach has kept her on track to become a homeowner. We couldn't be happier to welcome Dani and her family into their Habitat home.
Skyler and his daughter are excited about owning their Habitat home. After many hardships, their dream of owning a home is becoming a reality.
Tara and her son had been living with her family prior to purchasing their habitat home, which is the first of eight homes in the Garfield Green Neighborhood. Tara believes that the foundation of a new home will not only her own life, but the life of her child.
Eric and Valeriah (Val) partnered with Black Hills Area Habitat for Humanity in December of 2016. This family has never had a place to call their own, and are thrilled to have their own home.