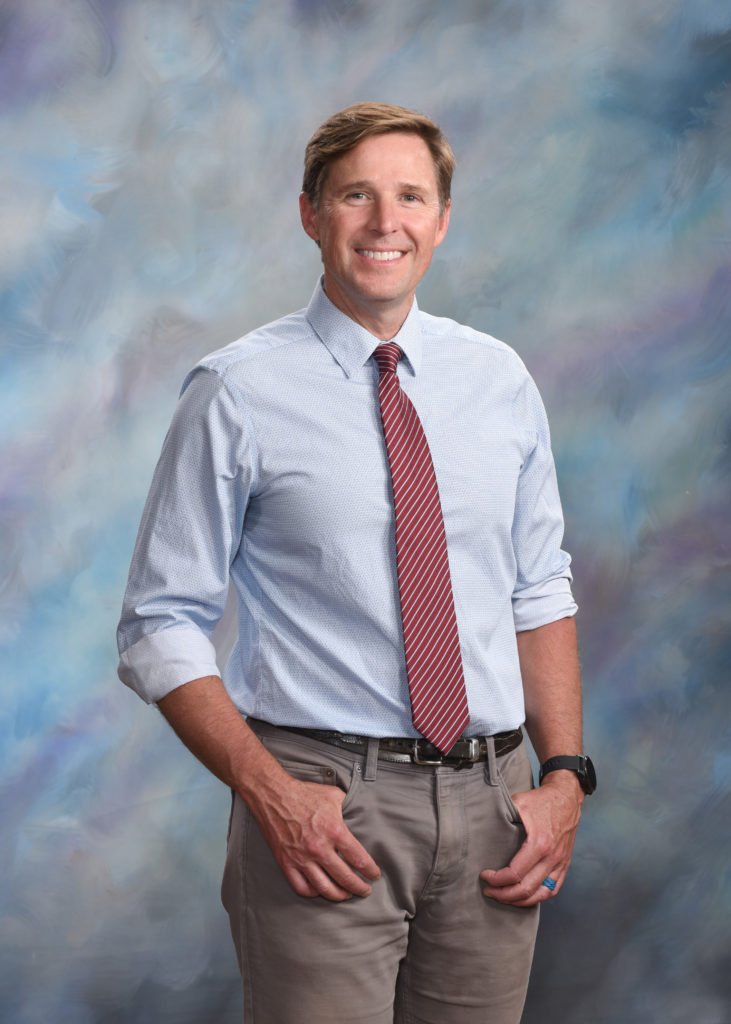 From the Desk of R. Scott Engmann, Executive Director
"Working alongside our neighbors, we are learning what housing solutions are important for the future of our region."
For over 30 years, Black Hills Habitat has been providing affordable housing solutions to the people of the Black Hills area. We understand that having a safe and stable place to call home is crucial for both new homeowners and those in need of critical home repairs.
Our efforts have made a lasting impact on the communities we serve in Bennett, Butte, Custer, Fall River, Jackson, Lawrence, Meade, Oglala Lakota, and Pennington Counties. Since our establishment in 1990, we have strengthened over 650 people through affordable homeownership and critical home repairs. We have served 125 families through new homeownership and refurbished 92 homes.
At Black Hills Habitat, we firmly believe that a decent home provides families with the strength, stability, and independence they need to create a better life for themselves and their families. Strong and stable homes help build strong and stable communities.
We owe our incredible progress to the inspired Black Hills Area Habitat Board of Directors, dedicated staff, motivated volunteers, generous corporate and individual donors, our partner families, and members of the community. We express our heartfelt gratitude for your unwavering commitment to supporting our mission of bringing people together to build homes, communities, and hope while putting God's love into action.
Our goal at Black Hills Area Habitat is to serve 330 more people by building/refurbishing 40 homes and completing 110 home repairs by 2027. We continue to welcome your prayers and encourage your involvement. Please reach out to us to learn more about how you can join us in providing decent housing to those in need.
My very kindest regards,
R. Scott Engmann
Scott Engmann has been the Executive Director of Black Hills Area Habitat for Humanity since 2006, and while he celebrates the affiliates success in serving more than 650 people with housing solutions in the region, he equally appreciates their launch of two ReStore social enterprises in Rapid City and Spearfish, that help fund the Habitat mission through recycling building materials. Scott has had the privilege of building homes with Habitat in Chicago, Hungary and Costa Rica and treasures an ongoing partnership with Habitat Nicaragua and Uganda.
Scott served as an honorary commander with Ellsworth AFB in the logistics readiness squadron and was nominated to serve on Habitat for Humanity International's Advocacy Committee. In 2015 he joined the "God-at-the-center" team focused on keeping Habitat a global Christian ministry. He also serves on the Rapid City Chamber of Commerce/Elevate Public Policy Committee and is Vice President of the Board with Behavior Management Systems, a leading provider of mental health services.
Scott has been involved in real estate and lending for more than twenty years and serves as a strong advocate for affordable housing in the Black Hills. He calls for community leaders to develop a comprehensive strategy that fosters cooperation among local government, private developers, and nonprofit organizations.
"Prioritizing the construction of affordable housing units, offering financial incentives to developers,
and streamlining regulatory processes are essential steps in promoting
the creation of more affordable housing options."
He is married to Ceri Engmann and is a father of three boys. Although he was raised in Chicago, he was transformed during his time abroad where he met his wife Ceri (Carrie) in Uganda, fell in love with her in Goa, India and was married in Edinburgh, Scotland.  When not engaged at work and the community, Scott enjoys international travel and outdoor recreation.
Scott is a graduate of Northwestern University, Evanston IL and holds a Masters of Divinity degree from Fuller Theological Seminary, Pasadena, CA.
R. Scott Engmann, Executive Director
Black Hills Area Habitat for Humanity
610 E. Omaha Street, Rapid City, SD 57701