Women Build provides the opportunity for women to take a proactive step in serving their communities.
No experience is necessary. Volunteers work under the guidance of construction professionals, and also alongside other volunteers and future Habitat homeowners. Whether you are learning new skills or simply adding a few to your tool belt, this is a rewarding experience for all involved, and improves the community that you share.
Women Build is also a terrific way to involve your friends and family of all ages in crucial work with a lasting impact. Women helping women sends a positive and powerful message.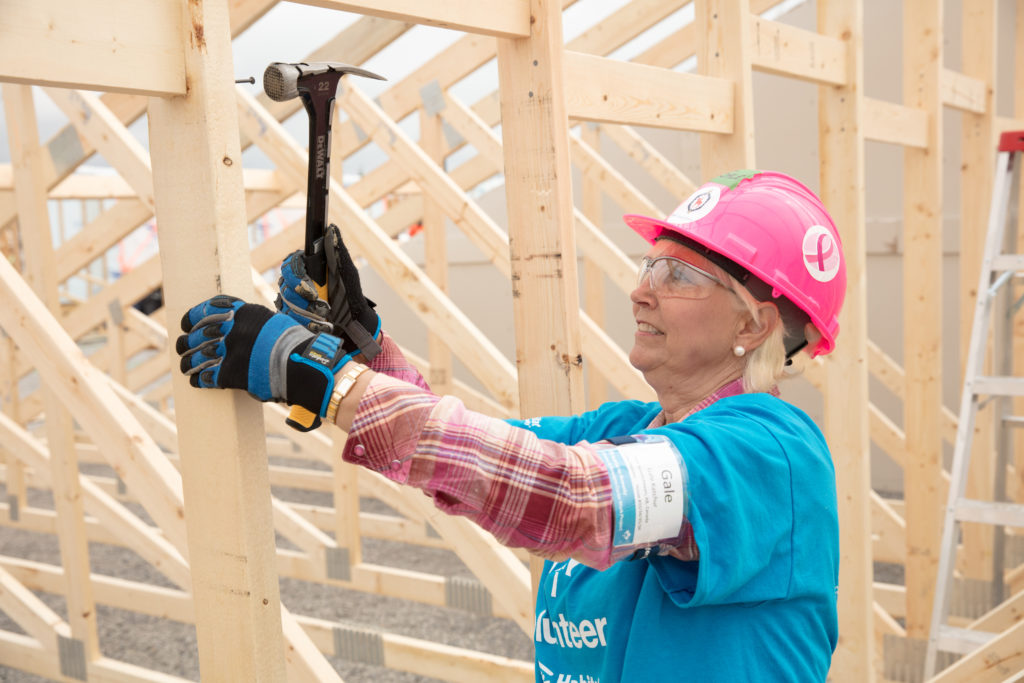 Stay tuned for details about participating in Women Build 2024!
Thank you to everyone who joined us
on May 19th and 20th for Women Build 2023
With your help we can make a difference one hammer and nail at a time!
Women Build 2023 Sponsors
For this year's Women Build,
we worked on Sabrina's future home in Sturgis.
Future homeowner, Sabrina, has been a lifelong resident of Sturgis. She is very excited to finally own her own home and make it into a loving place for her and her children to live without having to move from the community where she has thrived. After becoming a mother at a young age, she worked hard to find a stable job and provide for her family. Her skill in working with young children, especially those who have been labeled "difficult", has been demonstrated repeatedly during her employment at Black Hills Special Services. During the last 7 years, she has been promoted with high praise and is working to complete her education so she can advance in her chosen career.
Despite her success in raising her children and her ability to excel at work, she still lacked in one key area: a stable home. Sabrina wholeheartedly believes that home truly is wherever your family is, but she also knows that having a safe, stable home will give her children more opportunities and will have them poised for success. Habitat's homeownership program has given her the opportunity that otherwise would not have been available to her. She is taking all of her ability to succeed and applying it to her partnership with Habitat. She is on the cusp of completing all of the program requirements and is working hard to maintain her eligibility through continued financial and personal responsibility.
The momentum is growing, and the excitement from the Sturgis community demonstrates how, with support, Habitat can bring about change in more than just the individual who has the opportunity to become a homeowner. It changes the community for the better, and the seed of transformation grows. When a community comes together, the possibilities are endless!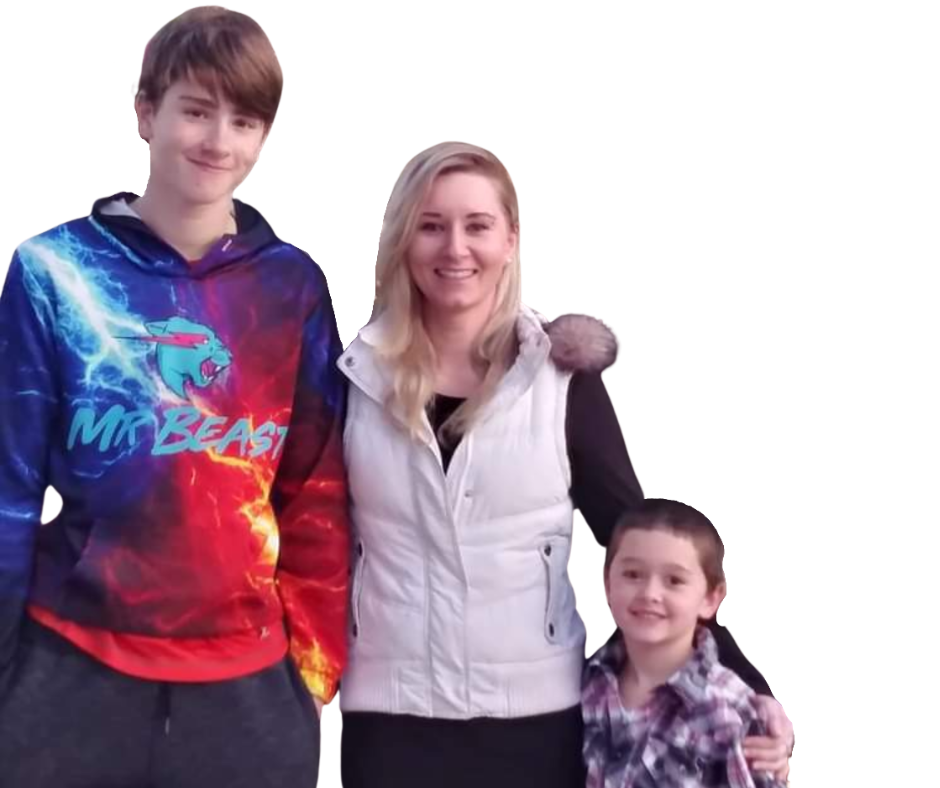 Sabrina at her Wall Raising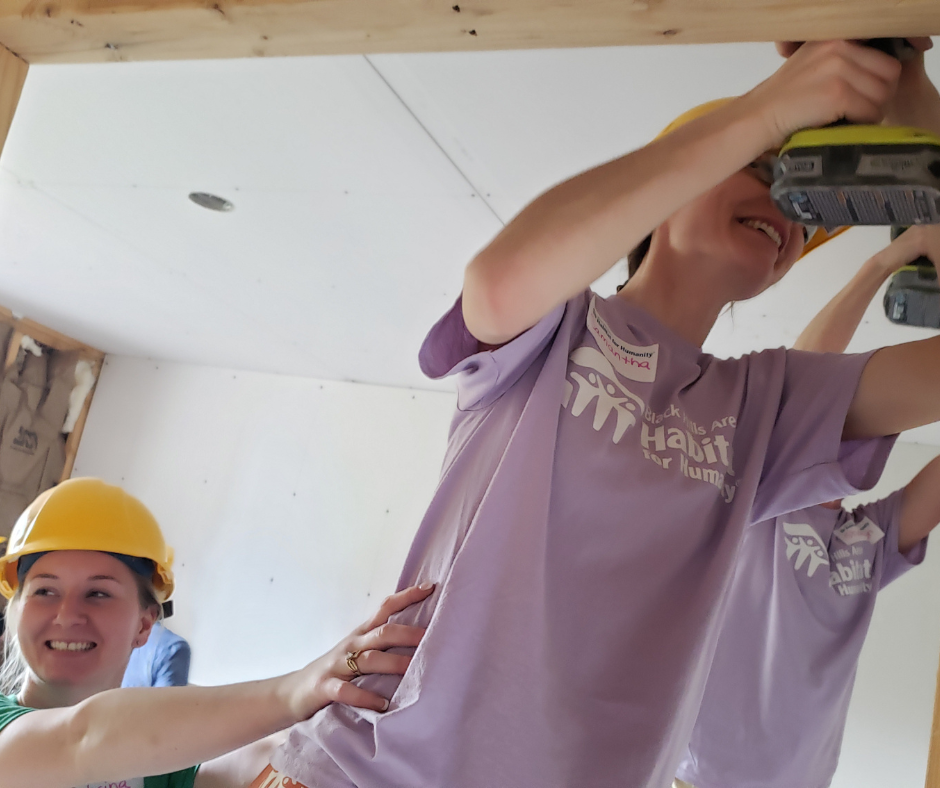 Sabrina and her sister Samantha working at Women Build 2022
Sabrina taking her home maintenance class