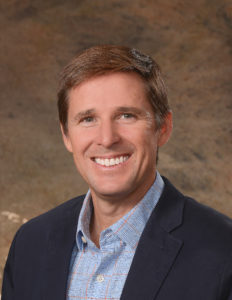 From the desk of R. Scott Engmann
Executive Director
2020-A year for God's people to unite
If ever there was a time for a call to unity, it has been in 2020.  Despite the daily miracle of the world  continuing to spin, and the sun setting and the moon rising faithfully each day, the changing political winds and uncertainty surrounding our health and economy have undoubtedly set us all on edge and caused us to look inward, rather than upward.  Fear is a liar, and if we have realized anything this past year, it has been that fear drives us apart and makes us weaker and more vulnerable to manipulation and insecurity as we find ourselves doubting and mistrusting everything and everyone.
But nothing has surprised God, and nothing has happened to unsettle the reason for our joy, which is not based on circumstances.  Everything God has planned will come to pass (Isaiah 14:24).  Though many have suffered and perhaps wondered if God cares or is involved, I believe God continues to accomplish his purposes even through the problems we overcome together (Genesis 50:20).  His ways are not our ways (Isaiah 55:8-9) and we can see him at work in small, but significant ways while we endure.
I have witnessed unity in purpose to love those in need of a simple decent affordable place to live, as we dedicated Michael's home after he persevered to create shelter for himself, his daughter and his grandkids.  Unity emerged when we repaired a home that could have easily caught fire due to unsafe electrical wiring.  Unity prevailed when we began sending our staff down to begin the first ever Habitat home in Hot Springs, SD and in our push to complete our Faith Build on Red Cloud Street in Rapid City with our wonderful Tue/Thurs crew volunteers, despite a lack of materials and sub-contractors.  Unity is present every time we open the doors of our Restores and work hard to keep the environment safe and clean for all of our shoppers and donors.
Our Savior Jesus reminds us to "lift up our eyes" and see (John 4:35), and when we do, we can accept the incredible blessings flowing amid these unusual times, through sacrificial offerings of time, talent and treasure to strengthen others on this journey called life.
Regardless of what happens in 2021, we can be sure that there is no fruit to division, dissension, frustration and anger. But when we unite to abide in Christ, abide in God's unfailing love, and receive the blessings He bestows each and every day, we gain confidence in joy that is fixed to what is immovable in God's kingdom coming and His will being done; confidence that increases our ability to unite and defeats the division of fear.
Scott Engmann,
Executive Director