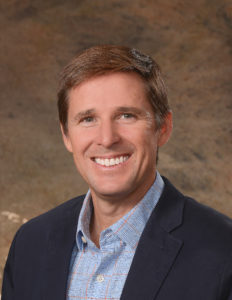 From the desk of R. Scott Engmann
Executive Director
Welcome to Black Hills Area Habitat for Humanity.
Neighborhood Revitalization is a holistic approach that extends our traditional partnership with new homeowners and volunteers to include neighbors and local organizations for a greater impact.  Garfield Green is our first Neighborhood Revitalization effort, featuring 8 new homes constructed alongside GBA, Inc.'s project to convert the Garfield Elementary school into residential loft apartments. Additionally, through our Home Preservation program, we are able to extend the Habitat model to current homeowners so that they may continue to live in their homes with dignity. We have challenged ourselves to approach affordable housing through an unprecedented level of community involvement.
What we have built with our hearts is perhaps more important than what we have built with our hands. We have deepened our work by having extensive community conversations with neighbors, civic leaders, and public safety directors in order to build relationships that address the needs of the community. Creating a decent place to live is far more than building homes – it is building relationships, listening to and responding to real needs that people have in the communities we serve.
Thank you for your support as we continue to build homes, communities, and hope
Scott Engmann
Executive Director