A letter from our Executive Director
30 Years and Beyond…
Back in 1990, the founding board members of Black Hills Area Habitat for Humanity would have never thought that we would serve over 500 people with affordable housing solutions or operate two building material recycling centers in this region, but the foundation they laid was solid. The mission was too important to fade away – in fact, it has only gotten more important as the housing crisis has become more evident in our times and we have grown to help meet that need.
You see, God is always ready to do more than we hope or imagine!  The key is that we take the next step, and be faithful to do what He has already called us to and set in motion.  When Habitat purchased the old Garfield school site, it was the next right thing to do, but we honestly could not see how it would all come together. There were many questions and many concerns, as there always are.  What we could see was that there was a tremendous site available, and there was tremendous need for affordable home ownership and rentals. We could also see that there was a lot of generosity and care in our community for new housing opportunities in older neighborhoods. In hindsight, it all makes sense, but in the day to day it can be confusing.
Thirty years on, we continue to build homes with people in need, but more importantly, we strive to help them see God's love in action. The building and renovating of so many homes is a visual reminder that God cares a lot about people and where they live every day, and about creating communities of hope, and support. As we press forward into the next 30 years, I pray we will never forget that our Creator is still creating and will do much more than we can hope or imagine. Our job is to trust and take the next step.
Sincerely,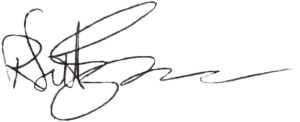 Executive Director